Restorative Dentistry

Statesville, NC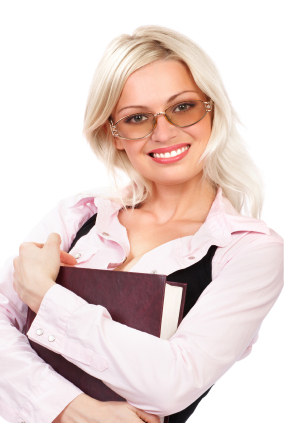 Taking proper care of your mouth is essential for maintaining its health, as well as the beauty of your smile. Brushing at least twice a day, flossing every day, and getting regular cleanings and exams at least twice a year are integral components of optimal oral health. Sometimes, however, even with your best preventative efforts, oral health issues can still arise, including trauma, tooth decay, gum disease, and more. At Jon C. Packman DDS, we can help to give you back the health of your mouth, the appearance of your smile, and your confidence with restorative dentistry.


Bonding is a non-invasive, painless, and fast way to restore minor imperfections in your teeth. Using composite resin (a moldable mixture of fine glass, plastic, and other materials), we are able to restore the appearance of your teeth, fixing issues such as minor cracks or chips, gaps between your teeth, teeth that are small or misshapen, or even discoloration. The material bonds with the natural tooth, and is the same color as your enamel, giving you back your beautiful smile. Read More About Bonding


For decades, amalgam fillings have been the go-to choice for filling cavities. However, amalgam fillings, while strong, have a few major disadvantages. They are silver in color (so they stand out from the rest of your teeth) and they contain both metals and mercury. Composite dental fillings are made from composite resin. Along with matching the color of your natural tooth, the material bonds with the tooth's structure, meaning less of the natural tooth needs to be drilled away. Composite fillings do not have any metal or mercury in them. Read More About Composite Dental Fillings


Infections in your teeth need to be removed, and the only way to do that without extracting the tooth is with a root canal. A root canal involves drilling a small hole into the top of the tooth and using specialized tools to remove the infected pulp. The canals are also shaped, making them easier to clean, and the entire inside of the tooth is cleaned and disinfected. The tooth is then filled with gutta-percha and capped with a dental crown. Read More About Root Canal Therapy


A dental crown is a restoration that is used to protect a weak or otherwise damaged tooth, helping to prevent the need for an extraction. Typically made from metal (the strongest material available) or ceramic (the most aesthetically pleasing), crowns hold a broken tooth together to prevent further damage, provide strength, and protect the tooth from bacterial invasion (and a potential infection). Read More About Dental Crowns


Damaged teeth put your oral health at risk. Bacteria can enter the tooth and lead to a serious infection inside the tooth, leading to significant pain, abscesses and potential bacteria in the bloodstream. Crowns are one of the best ways to restore damaged teeth. Traditionally, however, the process for getting a dental crown is lengthy. It involves two visits, with up to two weeks in between. At Jon C. Packman DDS, we can provide you with same day crowns, with E4D. Read More About E4D Same-Day Crowns


At Jon C. Packman DDS, we know the importance of your teeth, and of the jobs they perform every day. Because of this, we take every measure to protect and restore your teeth. However, there are some instances in which teeth cannot be saved, no matter what we do. When a tooth is beyond repair, we can extract (remove) it and discuss your options for replacement. Read More About Tooth Extractions


Dental bridges are a restoration designed to "bridge the gap" left behind by one to three missing teeth. It is usually made from ceramic (providing an aesthetic appeal), and consists of your replacement tooth (or teeth) set between two dental crowns. The crowns are used to anchor your bridge in place by attaching over the teeth adjacent to the empty space. Read More About Dental Bridges


Dentures have been used for a few centuries now to replace missing teeth, although the dentures we know today are nothing like their earliest ancestors. Thanks to modern technology, dentures have been improved upon time and time again, making them appear more natural and function more effectively. Dentures, which can be used to replace a whole arch of missing teeth (full dentures) or sections of missing teeth (partial dentures) consist of false teeth set into a gum-colored base. This removable prosthesis is supported by your gums. Partials have additional metal clasps that attach to your teeth for additional support. Read More About Dentures


Bone grafting is a surgical procedure that is done to restore missing bone mass in your jaw. Bone loss typically follows tooth loss due to the lack of stimulation. With this procedure, we remove bone from another area of your body (popular locations include the hip or the tibia). While using your own bone is preferable, there are some cases in which bone from a donor, or even synthetic graft materials, may be used. As you heal from surgery, your natural bone fuses to (or around) the graft material, restoring your jawbone. Read More About Bone Grafting


Your mouth is a crucial part of your body, and is responsible for numerous essential tasks. Your mouth allows you to eat and speak. A simple smile can say a lot about before you even have the chance to say anything. The way in which your teeth and your jaw fit together (called a bite, or occlusion) is important for the proper function of your mouth. The temporomandibular joint (TMJ), the connection point between your mandible and your jaw, is an essential component that helps to keep your jaw in proper alignment. Read More About Occlusal Therapy


our mouth is an important feature of your body. It performs numerous essential functions each and every day. To perform these functions, your mouth relies on several components. One of these components is the temporomandibular joint (TMJ). The TMJ is the point at which your mandible connects to the skull. This joint is responsible for the movement of your jaw—opening it, closing it, and moving it from side to side. It allows you to eat, speak, and more. If the joint becomes irritated, it can cause serious pain, and interfere with the functions of your mouth as well as your quality of life. At Jon C. Packman DDS, we can help to alleviate the issues experienced by your TMJ with TMJ therapy.Read More About TMJ Therapy

With restorative dentistry, we can help to give you back your oral health, your smile, your confidence, and your quality of life. For more information on what restorative dentistry can do for you, or to schedule your consultation, contact Jon C. Packman DDS today.